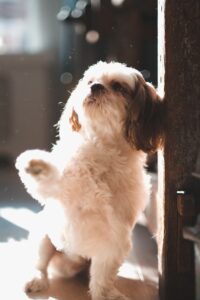 Registration/Payment:
All services (group class, private session) must be pre-paid in full at time of registration to complete your booking/registration. No group class or private session spots will be reserved without pre-payment.
We do not offer pro-rated classes if you cannot attend some of the class dates. When you register, you are signing up for the entire class set. 
If you are having difficulty registering, making payment, or if you do not receive a confirmation e-mail, please contact us as soon as possible!
Cancellations/ Refunds:
CLASSES: 
If you need to cancel your registration for any reason, you must provide one weeks notice before of the start time of the first class in order to receive a refund. If we are not notified at least one week before the start of the first class, there will be no refunds or credits issued.
If after attending we feel the class is not the right fit for your dog, we may request to move you to another class or training option.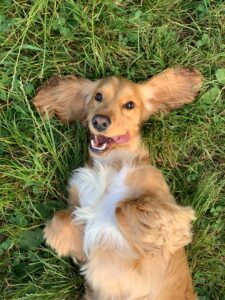 PRIVATE SESSIONS: 
If you need to cancel your private session for any reason, you must provide at least 24 hours notice before the start time of your session. If we are notified at least 24 hours prior to your booking, we can reschedule your booking or process a refund. If we are not notified at least 24 hours before the scheduled booking, there will be no refunds or credits issued
Missed Classes:
If you know you will miss a class and are able to provide at least 24 hours notice, the instructor may be able to provide you with some homework ahead of time! If advanced notice is not possible, the instructor may catch you up on what was missed in the following class instead.
Please note that you must attend at least 4 classes in a class set for the class to be considered complete. If you are in a sport class (agility) you must fully complete each level before advancing to the next level.
If there is an unexpected change in the class schedule on our end, we will schedule a make-up class. If you are unable to attend that make-up class please notify us at least 1 week before the scheduled make-up class, so that we can provide you with a credit for the single missed class towards future classes. 
No refunds or credits will be provided for missed classes due to required or optional self-isolating due to COVID-19.
Dismissal:
If your dog must be dismissed from a class or set of classes, there will be no refunds or credits issued for completed or remaining classes. 
Reasons for dismissal from class may include, but are not limited to: not following our policy guidelines, an altercation or incident between your dog and another dog/person, a handler being verbally or physically abusive towards their dog or other dogs/people, the handler or dog coming to class while ill, a dog being excessively disruptive during class, etc.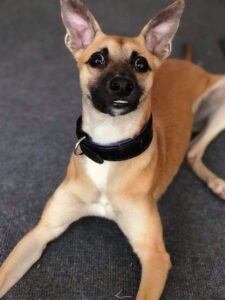 Dog Behaviour:
If you have a dog that displays any of the below behaviours, please contact us before registering so that we can ensure you are placed in a class that is a good fit for you and your dog.
Leash reactivity (barking/pulling/lunging on leash towards other dogs and people)

Aggression towards other dogs or people

Anxiety/Fear towards other dogs or people

Consistent/excessive barking
EXCESSIVE BARKING:
Excessive barking is consistent in nature and is not able to be easily stopped with food, or barking that is stopped with food, but it happens repeatedly over the course of the class session. Currently, we are not able to accommodate excessively barking dogs in our group classes. If your dog barks excessively, we request that you please work with a trainer on the barking issues first. Once it is well managed, we are happy to welcome your dog into group classes!
MILD REACTIVITY:
We are able to accommodate mildly reactive dogs in our group classes given that they have worked with a trainer on these issues, so the dog and handler know how to effectively manage these behaviours in a group class environment. Your dog should be comfortable in a class with brand new dogs that are moving around and working on the training floor at the same time as them approximately 6-10 feet away. 
AGGRESSION/INTENSE REACTIVITY:
We want your dog to be safe and comfortable, and due to the number of different people and dogs that come and go from classes, we are not able to accommodate aggressive or highly reactive dogs in our group classes.
If you would like help with these behaviours, we recommend private sessions.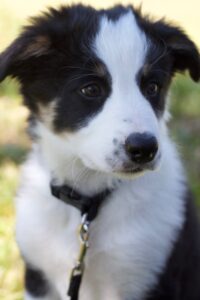 Dog Equipment:
We are Positive Reinforcement Trainers, and we do not allow punitive dog equipment such as prong collars, pinch collars, or e-collars/shock collars to be on any dog at any time while in classes (whether turned on, or not). We respect that owners may use the equipment of their choice outside of classes. However, we require that such equipment be completely removed from their dogs for the duration of the class. If you are interested in more information on positive equipment alternatives, please do not hesitate to contact us!
Flexi-leashes/extending leashes are not appropriate leashes for a class environment.
Please be sure to swap to a standard solid 4–6-foot leash (nylon, leather, etc.) for class and private training sessions.
Medical Issues/Circumstances:
If your dog is ill or injured, please keep them at home and do not bring them to the facility until they are cleared by a vet.
You are still welcome to attend group classes yourself without your dog if the illness your pet has is not a highly communicable illness or an infectious disease (such as giardia or bordetella).
If your dog has or is suspected to have kennel cough, please keep them at home until they have not coughed in 7 days; or they are cleared and deemed no longer contagious by a vet. While your dog is recovering, we ask that handlers/household members do not attend our facility, even without their dog, due to the risk of infecting other dogs.
Bitches in heat are welcome in our facility if they are not in standing heat or actively bleeding a lot. Bitches in heat must wear panties at all times in the building. If your dog has not worn panties before, please work with them at home first so that they are comfortable wearing them. We request zero contact between dogs during this time. If they are in standing heat or actively bleeding a lot, please leave them at home. The handler is still welcome to attend group class without their dog to learn the material and practice at home.
We reserve the right to restrict a class to only 1 intact dog (not spayed or neutered) per group class session.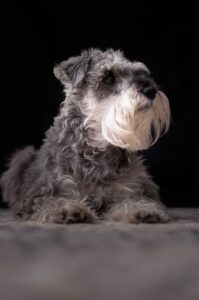 Vaccinations:
Core vaccines required:
By 8 weeks: distemper, parvo, adenovirus (hepatitis) & parainfluenza
By 12 weeks: 2nd set: distemper, parvo, adenovirus (hepatitis) & parainfluenza 
By 16 weeks: 3rd set or titre results
Over 24 weeks: rabies
Bordetella & Leptospirosis: recommended but not required. Please consult your vet regarding these optional vaccines.
Imported Dogs:
If you have imported a dog/puppy from outside Canada or the US, please DO NOT attend classes until the dog has been in your home for at least 2 weeks with no signs of illness. This is to allow for an initial bonding period and health guarantee before attending classes.